Blue Blue the water and dolphins are blue. Watch the videos and look at the pictures. This is really something. We have this from the Orange County Register.
The National Geographic-like moment has been a bucket-list treasure for the Southern California photographer who has set out night after night to score unique footage of the phenomenon.
A thick red tide has lingered off areas of the coastline during the day, the first sign that the bioluminescence could occur, which prompted Coyne and two other photographers, Mark Girardeau and Royce Hutain, to venture to Newport Beach last week to see if it would show up, and they were in luck.
Red tides are unpredictable and not all of them produce bioluminescence. It is hard to know how long a current red tide will last, previous events have lingered anywhere from a week to a month or more.
During the day, the photosynthetic organisms swim upward toward the light, creating a thin, dense layer near the surface. Then Bioluminescent dinoflagellates, when disturbed by waves or maybe a passing boat, make the water look bright blue.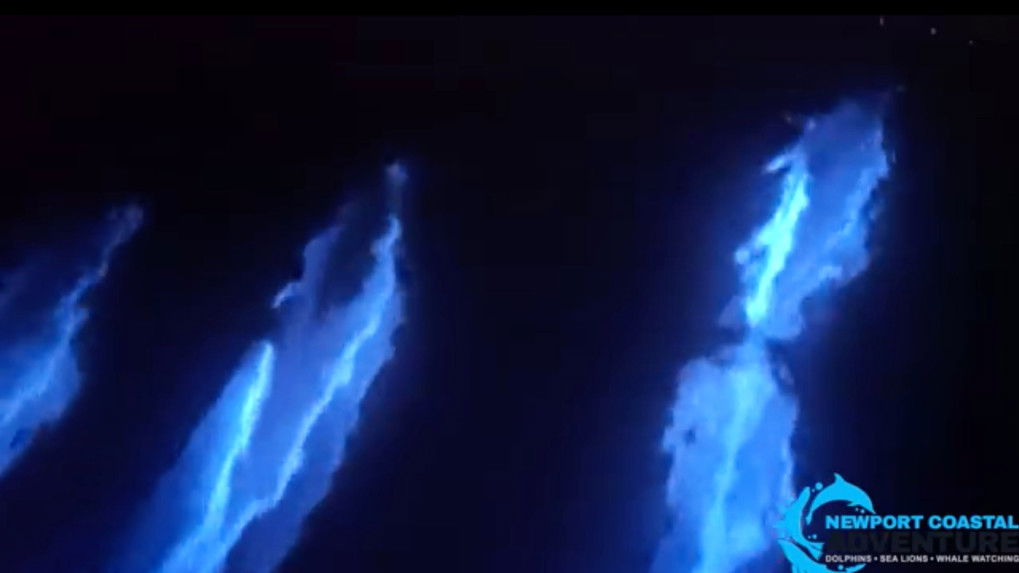 blob:https://www.facebook.com/6b023958-6ca2-43d9-ad08-4fb35cda6e14
https://www.facebook.com/newportcoastaladventure/videos/560430007943333/
blob:https://www.facebook.com/15c14613-4339-4bec-b85d-426aa30d105a
OCR-L-biolumenscence-0508-01-1.jpg
Source: The OC